Category: CrossWalks - Crossing Signs
X214 - Mule Deer Crossing
Color: Caution Yellow
On Sale! Limited Quantities

12" X 12" Aluminum Crossing Sign with 1 hole drilled.

All signs are screen printed and are suitable for indoor or outdoor use.

The mule deer, named for its large mule-like ears, which are usually about one-quarter larger than those of the white-tailed deer, has an obvious white rump patch, with a rather small rope-like tail that is white with a black tip. When it is alarmed it runs with a stiff-legged bounce as if bouncing on coiled springs, holding its tail in a downward position.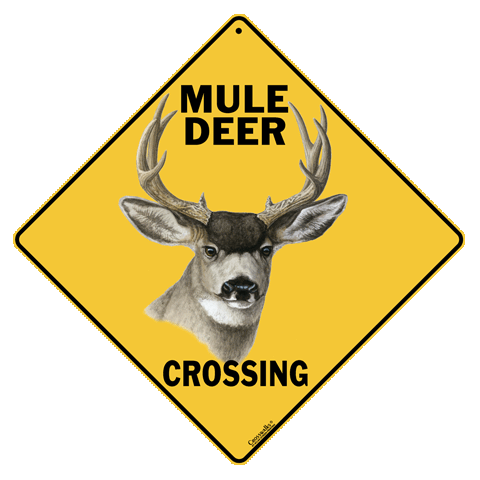 Artist: Tim Pinkston
Copyright 10/1/07 Atlas Screen Printing
UCT #: 842648011877
Wholesale: $3.62